DEar colleagues,
Attendees from more than 30 countries gathered in Guangzhou, China, for the 4rd edition of CSI Asia-Pacific 2019. This congress was organized in collaboration with Prof. Jianfang Luo from the Guangdong General Hospital. We thank our faculty, sponsors and attendees for helping to make this event such a success.
Planning for 2020 has already begun and we look forward to welcoming you to
CSI Asia-Pacific Focus LAA – in collaboration with the Structure Club Japan.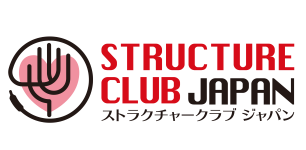 The congress will give a comprehensive overview of major topics in catheter therapy for congenital, structural and valvar heart disease and is designed for adult and pediatric interventional cardiologists, cardiothoracic surgeons, anesthesiologists, imaging specialists, nurses, technicians and any other medical specialty involved in these procedures. With a focus on cardiovascular innovation in the Asia-Pacific region this will also be an opportunity for engineers, device design specialists, inventors and investors to learn from and network with physicians.

Scientific sessions will be conducted by leading experts in the field with lectures from our international faculty about the latest procedures, techniques and devices. You will be able to learn from the most experienced operators who will be transmitting live from their centers with the opportunity to interact directly with them and the moderators. The congress will provide opportunities for valuable hands-on simulator training and of course we will welcome abstracts from those interested to present their work as part of our poster exhibition.

We hope to see you at CSI Asia-Pacific Focus LAA 2020!

Sincerely,
Shakeel A. Qureshi
Horst Sievert
Conference highlights