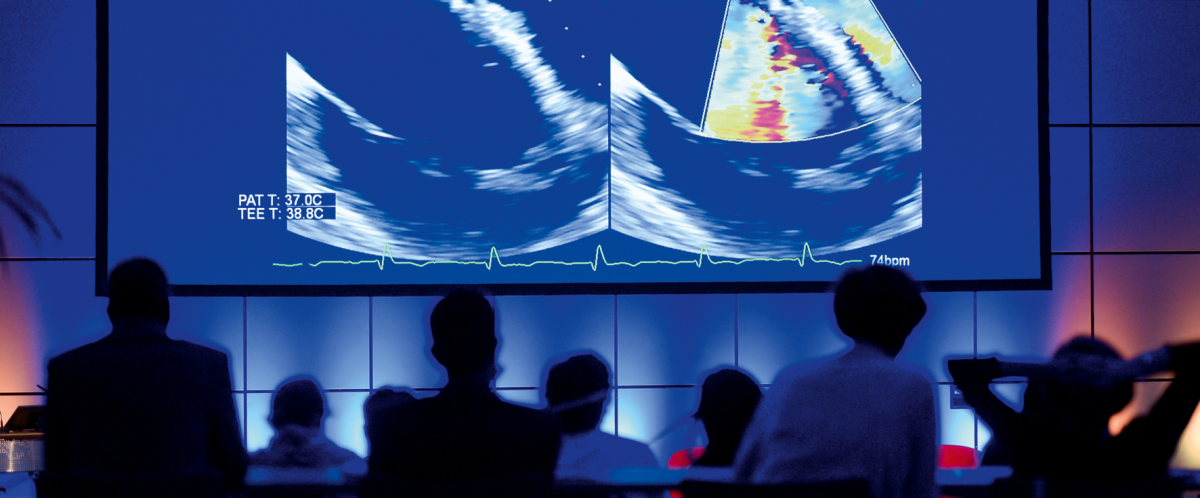 Interventional imaging at CSI Frankfurt
June 26-29, Frankfurt, Germany
Years ago, CSI was the first to introduce an imaging focus workshop as part of an interventional conference. We have counted leading imaging specialists amongst our faculty ever since. This year, we are paying homage to the integral part that imaging plays in interventions: CSI Frankfurt 2019 will feature imaging focused content across the entire 4-day program!

Dialogue, collaboration and mutual understanding between imaging specialists and cath-lab operators is the key to successful planning, performance and aftercare of cardiac interventions.
Intraprocedural guidance can be facilitated by established imaging modalities, such as transesophageal 2-D and 3-D echocardiography and by novel techniques including echo-fluoro overlay and 3-D modeling/printing. Computed tomography and magnetic resonance imaging are particularly helpful for precise preprocedural morphology assessment and device sizing whilst new imaging tools such as holography are on the horizon.

A special highlight this year will be the CSI CT and ECHO workshops, lead by Bushra Rana and Apostolos Tzikas. Paired with Zahid Amin's porcine heart dissection workshops the CSI Training hub will be your opportunity to deepen your understanding of anatomy and imaging requirements to improve your procedural success.

Interested in interventional imaging?
Do not miss these sessions and training workshops: