CSI FOCUS D-HF 2023
PLAN YOUR STAY
CONFERENCE VENUE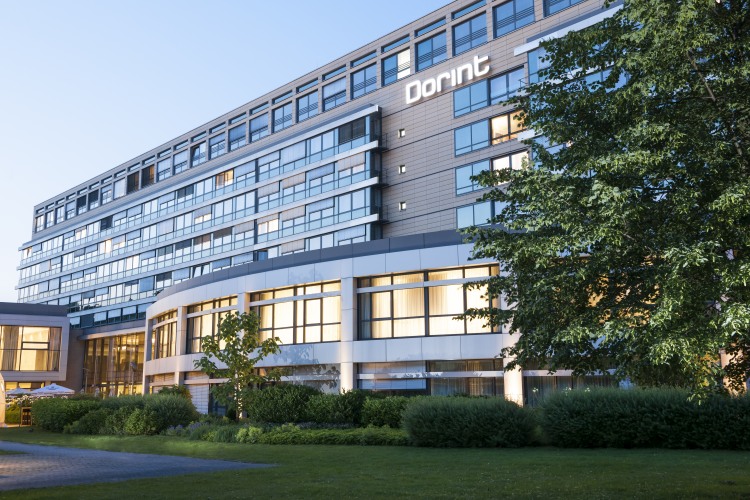 Venue address:
Dorint Pallas Wiesbaden
Auguste-Viktoria-Straße 15,
65185 Wiesbaden
Germany
Accommodation

CSI has rooms reserved at Dorint Pallas Wiesbaden at a group discounted rate . ​Early booking is highly recommended as rooms are typically sold out quickly. The set room rates depend on availability and are on a first-come, first-served basis.

To book your hotel room, please write an email to reservierung.wiesbaden@dorint.com with your name and provide the key word: DHF 2023.

Transportation

There are 2 main ways to get from Frankfurt Airport to Dorint Pallas Wiesbaden: by train (S-Bahn) or by taxi.


By train: Please take the S8 or S9 line in the Frankfurt airport direction "Wiesbaden Hauptbahnhof" and get off at the last station. The venue is 5 minutes by foot from the train station. The S8 and S9 usually operate every 15 minutes and the total lenght of the trip is approximately 45 minuntes. It is also possible to book a fast train from the Frankfurt Airport to Wiesbaden, but frequencies may vary. Please check https://www.bahn.com/en for further information.

By taxi: There are taxis available at the exit of the Frankfurt airport and it takes approximatelx 25 minutes to reach the venue.


CSI airline travel options

Special Lufthansa Group airlines fares
The Lufthansa Group airlines network of Austrian Airlines, Lufthansa, SWISS, Brussels Airlines and Eurowings offer optimal connection and combination options, so you will benefit from quick and direct flights to the CSI Focus D-HF congress.

Book your flights via this link:
www.lufthansa.com/de/en/meetings-and-events-delegates and use the event code DEAUXSX.
The reduced fares are automatically displayed.


Should you wish to tailor an individual travel itinerary you are welcome to make use of an alternative Travel Agency, our partner travel agency "ADAC TMS" are happy to assist with your flight queries and bookings for CSI events.
The ADAC TMS Service team can be contacted telephonically on +49 40 3250700 from Monday to Friday from 8am to 7pm (CEST) and on Saturdays from 10am to 2pm (CEST).
Alternatively you can send a booking request email to service@reisebuero-papendick.de.

NB: Please enable pop-ups permanently in your browser while booking, otherwise the window in the booking platform will not open.

Invitation letter

In our registration system we provide the option to request for an invitation letter, after payment has been made. Please ensure that all mandatory fields are filled. Kindly note, it should be understood that the letter of invitation is meant to help members obtain a visa and is not a commitment on the part of the organizers to provide any financial support. The decision to grant a visa be longs solely to the embassy/consulate. Please note, should your application be denied, cme4u/CSI cannot change the decision of the government agency.
For more details, contact: